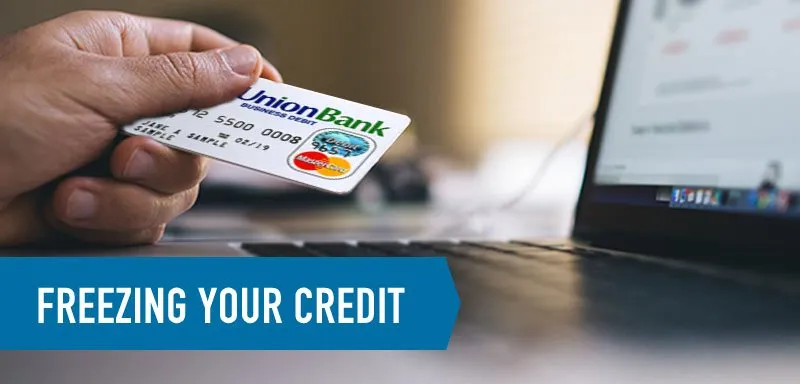 Congress Grants Free Credit Freezes
In 2017 Equifax's data breach compromised the personal information of over 147 million Americans. Many consumers who froze their credit in response to the breach found themselves paying fees to all three credit rating agencies–Equifax, Experian, and TransUnion–for this safeguard. After an outcry of concerned voices who exposed these fees as unfair to consumers in distress, Congress responded by passing new legislation to protect consumer rights. As a result, you can soon freeze your credit report for free whenever you are concerned about data theft or simply want to protect your identity. The legislation, SB 2155, prevents credit bureaus from charging customers to freeze and unfreeze their credit and goes into effect in September.
Why Freeze Your Credit?
If you suspect your social security number or other personal data has been stolen, freezing your credit is the first line of defense. Freezing your credit is a proactive solution that limits the damage done by identity theft, by making it very difficult for a fraudster to open a credit card or new loan using your personal information. Additional services such as fraud alert and credit monitoring let you know if someone is using your information, but a credit freeze actually prevents many types of fraud from occurring. Thanks to Congress, soon there will be no charge to either freeze, temporarily lift a freeze, or completely unfreeze your credit.
How to Freeze Your Credit
Each credit rating agency has its own website where you can set up your credit freeze. You can also request a freeze over the phone with each company or by mail. The new law requires that web and phone requests are fulfilled within one business day and mail requests within three business days. A freeze doesn't differentiate between you and an identity thief, so you'll have to lift the freeze if you wish to open a new account yourself. If your credit remains frozen, it could potentially slow down your ability to obtain a loan or other financial product. Each credit rating bureau will issue you a personal identification number (PIN) that will allow you to manage your credit freeze.
Monitoring Your Credit
Each year, you are also legally entitled to one free credit report from each of the three credit reporting agencies. Spacing these reports out and checking a different agency every four months will provide an ongoing snapshot of your credit and help you identify inaccuracies and possible fraud. Checking your own credit does not negatively impact your credit score, and, if you have a free credit monitoring service, you can check your credit score as often as you'd like. The following steps will help protect your credit:
Use the federally authorized website, annualcreditreport.com, to request your free credit reports. Other sites, using similar names, may try to sell you additional services.
Remember to request one free report from a different credit agency – Equifax, Experian, and TransUnion – every 4 months to maximize the benefits of this service.
Monitor your credit between free reports by signing up for a credit monitoring service.
If you suspect fraud, contact each of the three credit reporting agencies – Equifax, Experian, and TransUnion – to freeze your credit and limit further damage
Keeping Your Identity Safe
At Union Bank, protecting your personal information and helping you prevent fraud is of utmost importance. We've served the people and businesses in our Northern Vermont and New Hampshire communities since 1891. Stop into your local branch or visit our webpage dedicated to fraud prevention to learn more about keeping your personal information secure. Don't forget to check out more articles on The Go Far Blog for tips on preventing identity theft when online shopping, using social media, and installing WiFi connected devices. Union Bank is dedicated to helping protect our customers. If you suspect you may be the victim of identity theft, contact us immediately at 1.800.753.4343.