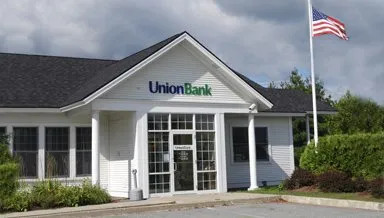 Fairfax
Katie Bessette
Branch Manager
Address
9 Ramsey Road
Fairfax, VT 05454
Mailing Address:
P.O. Box 667
Morrisville, VT 05661
Phone/Fax/ATM
802.849.2600
800.522.2950 [FAX]
24-hour ATM:
Drive-up
Hours
Monday–Thursday:
8:00am–4:00pm
Friday:
8:00am–5:00pm
Drive-Through Hours
Monday–Thursday:
8:00am–4:00pm
Friday:
8:00am–5:00pm
Opened in 2001, our Union Bank branch in Fairfax, Vermont serves commercial, personal, and municipal customers. You can find us on Ramsey Road near J&L Hardware and Erica's Restaurant. When you visit the Fairfax Office, you'll receive a friendly hello from our branch employees.
Stop in to meet Branch Manager Katie Bessette and the rest of the customer service team. We're always excited to help you find a solution to your unique goals and needs. No problem is too small or too big and we'll spend as much time with you as you need. Union Bank is proud to offer all the modern conveniences and technology you expect from your bank, without sacrificing our commitment to in-person service.
Union Bank is a true community bank serving Vermont and New Hampshire. We support a lot of local fundraising activity, including causes and organizations like Bellows Falls Academy, the Parent Teacher Student Association sports teams, summer reading programs, and more.
We are proud to announce our branch has earned the ENERGY STAR® certification from the U.S. Environmental Protection Agency for 2022! The next time you visit, check out the little blue label on display at our entrance – it represents proven, verified superior energy pe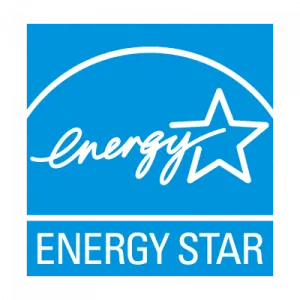 rformance over a 12-month period. In fact, ENERGY STAR certified buildings perform in the top 25 percent of similar buildings.
Find out how far you can go when you stay local. In addition to drive-through banking, including a drive-up ATM, Union Bank Fairfax offers a wheelchair-accessible entrance and parking in front of the building.
Looking for banks or lenders in Fairfax, VT? Please come check us out. More Vermonters choose us as their mortgage lender than any other bank. Union Bank is a full-service bank offering investment and trust services as well as personal and commercial banking: