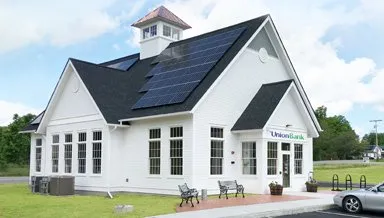 Jericho
Stacie W. Griffiths
Branch Manager/Residential Loan Officer
Address
368 VT Route 15
Jericho, VT 05465
Mailing Address:
P.O. Box 667
Morrisville, VT 05661
Phone/Fax/ATM
802.899.7500
800.522.2950 [FAX]
24-hour ATM:
Drive-up
Hours
Monday – Wednesday:
8:30am – 4:00pm
Thursday – Friday:
8:30am – 5:00pm
Drive-Through Hours
Monday – Wednesday:
8:00am – 4:00pm
Thursday – Friday:
8:00am – 5:00pm
Welcome to Union Bank's new full-service branch in Jericho, VT. We opened in May 2019 and you can find us in front of the Jericho Market, near Calvary Episcopal Church. The exterior of our brand-new building features a cupola with a copper top, solar panels, a flag pole, and a concrete patio area with two benches. Inside, our space is open and warm, with exposed beams and natural wood. Natural light streams in from the large windows.
Stop in to meet Branch Manager Stacie Griffiths and feel free to contact her with any banking questions. Union Bank has been a trusted member of communities in Vermont since 1891. Our goal at the Jericho office is to make everyone feel welcomed and important. You can expect to be acknowledged with eye contact, a warm hello, and a smile.
We are proud to announce our branch has earned the ENERGY STAR® certification from the U.S. Environmental Protection Agency for 2022! The next time you visit, check out the little blue label on display at our entrance – it represents proven, verified superior energy pe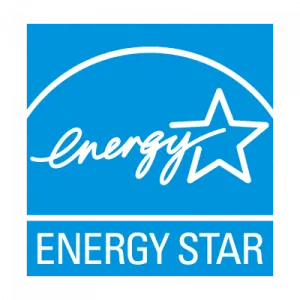 rformance over a 12-month period. In fact, ENERGY STAR certified buildings perform in the top 25 percent of similar buildings.
Join us at the annual Jericho Memorial Day Parade. Our branch also supports local causes and organizations such as the Underhill Jericho Fire Department and First Emergency Response Program, and the Jericho Summer Recreation Camp Scholarship program. Branch Manager Stacie is on the board of local non-profit Dragonheart Vermont.
Comparing banks or lenders in Jericho, VT? Please come check us out. Union Bank is a full-service bank offering investment and trust services as well as personal and commercial banking. Find out why more Vermonters choose Union Bank as their mortgage lender than any other bank. We are very excited to be a part of the Jericho community and we look forward to providing services to individuals, businesses and municipalities in the area including: