Lincoln
Taber Ashley
Branch Manager
Address
135 Main Street
Lincoln, NH 03251
Phone/Fax/ATM
603.745.4000
800.522.2950 [FAX]
24-hour ATM: Drive-up
Hours
Monday–Thursday:
8:30am–4:00pm
Friday:
8:30am–5:00pm
Saturday
8:30am — 12:00pm
Drive-Through Hours
Monday–Thursday:
8:30am–4:00pm
Friday:
8:30am–5:00pm
Saturday
8:30am — 12:00pm
Opened in 2014, our Union Bank branch in Lincoln, New Hampshire serves commercial, personal, and municipal customers in the Lincoln-North Woodstock area. You'll find us across the street from the Lincoln Town Offices and the "red roofed buildings" (Riverwalk) visible from the highway. People enjoy looking at the old-fashioned vault in our lobby.
Stop in to meet Branch Manager Taber Ashley and the rest of the "Lin-Wood" team. You can expect a clean, bright, and friendly atmosphere where the locals all know each other and we know them. Everyone who walks through our front door receives a greeting and exceptional customer service. In fact, our customers frequently say that we are much friendlier than the other two banks in town!
As a community partner, Union Bank has always been committed to investing in the people and communities we serve. As a branch, we are involved with many local causes and organizations such as the Western White Mountains Chamber of Commerce, Lincoln Woodstock National Night Out, the Lincoln Woodstock Community Center, Jean's Playhouse, The Bridge Project, and Lin-Wood School.  Union Bank Lincoln also provides hot chocolate and cookies for the annual Woodstock Winter Festival on the 2nd Wednesday in December.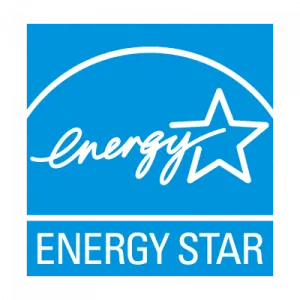 We are proud to announce our branch has earned the ENERGY STAR® certification from the U.S. Environmental Protection Agency again in 2022! The next time you visit, check out the little blue label on display at our entrance – it represents proven, verified superior energy performance over a 12-month period. In fact, ENERGY STAR certified buildings perform in the top 25 percent of similar buildings.
Find out how far you can go when you stay local. Union Bank in Lincoln offers drive-thru banking, including a drive-up ATM, and a wheelchair-accessible entrance. Parking is available on either side of our building.
Comparing banks or lenders in Lincoln, NH? Stop by and check us out. Union Bank is a full-service community bank offering investment and trust services as well as personal and commercial banking.