Littleton, Main Street
Kerry MacNayr
Branch Manager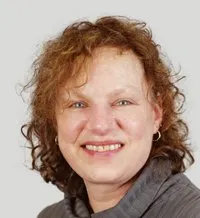 Address
76 Main Street
Littleton, NH 03561
Phone/Fax/ATM
603.444.5321
800.522.2950 [FAX]
24-hour ATM:
Drive-up and Walk-up
Hours
Monday–Friday:
9:00am–5:00pm
Drive-Through Hours
Not Applicable
Our Union Bank branch on Main Street in Littleton, New Hampshire is located in a 151-year-old building that originally housed Littleton Savings Bank (est. in 1868). The large steel vault was added to the building in 1924.
Over the years, the building was also home to the telephone company, Littleton District Court, and the State Highway Department. Beginning in 1968, renovations began to create the current striking aesthetic of marble and floor-to-ceiling windows. In 1980, the name of the bank was changed to The Savers Bank, ending its 112 year stretch as Littleton Savings Bank. In 2011, Union Bank (a 128-year-old institution) acquired the building and became the sole banking institution.
You can find our Main Street branch right next to Porfidos Market and across the street from The Little Village Toy & Book Shop and Chang Thai. Our building is a local landmark for its large digital clock and thermometer.
When you walk into our branch, you can expect to be greeted by our warm, friendly, and attentive staff. Stop in to meet Branch Manager Kerry MacNayr and the rest of the customer service team. We're excited to answer your financial questions and help you identify the banking solution that's right for you.
At Union Bank, investing in "Main Street" has been our focus since 1891. Today we're proud to offer a competitive array of services and the personal attention and dedicated service that comes with banking locally. We also support local causes and organizations such as the Littleton Area Senior Center, Meals-on-Wheels, and Littleton Parks and Recreation.
Find out how far you can go when you stay local. Union Bank on Main Street in Littleton offers a drive-up ATM behind our building in our parking lot and a walk-up ATM just inside our lobby doors. Both our Main Street entrance and our rear parking lot are wheelchair-accessible with designated handicap parking spots and a ramp.
Comparing banks or lenders in Littleton, NH? Come by and check us out. Union Bank is a full-service community bank offering investment and trust services as well as personal and commercial banking.