St. Johnsbury, Portland Street
Amanda Sargent
Branch Manager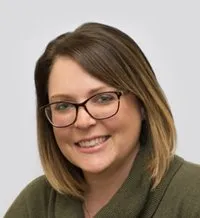 Address
325 Portland Street
St. Johnsbury, VT
05819
Mailing Address:
P.O. Box 667
Morrisville, VT 05661
Phone/Fax/ATM
802.748.3121
800.522.2950 [FAX]
24-hour ATM:
Drive-up
Hours
Monday–Thursday:
8:30am–4:00pm
Friday:
8:30am–5:00pm
Saturday:
9:00am–12:00pm
Drive-Through Hours
Monday–Thursday:
8:00am–4:00pm
Friday:
8:00am–5:00pm
Saturday:
8:30am–12:00pm
Our Portland Street branch serves personal and business banking customers in St. Johnsbury, Vermont. We've been at this location since 1999⸺you can find us near White's Market, Begin Realty, and the ice cream place painted like a cow. Look for the giant planter out front with flowers in it. When you visit our Portland Street location, you can expect to be greeted with a big hello and a friendly smile. Stop by to meet Branch Manager Amanda Sargent and the rest of the St. Johnsbury Portland Street team.
Investing in the community has been our focus since 1891 and we take that role seriously as a St. Johnsbury Community Leader. For example, our branch staff participates in the Relay for Life together. Unlike the big banks, we're still able to treat each customer as an individual without sacrificing convenient modern services.
Find out how far you can go when you stay local. Drive-up banking, including a drive-up ATM, is available at the Portland Street branch for your added convenience. We also have a wheelchair-accessible entrance. Parking is available along the side of the building.
Comparing banks or lenders in St. Johnsbury, VT? Please come check us out on Portland Street. More Vermonters pick Union Bank for their mortgage needs than any other bank. We are a full-service community bank offering investment and trust services as well as personal and commercial banking.