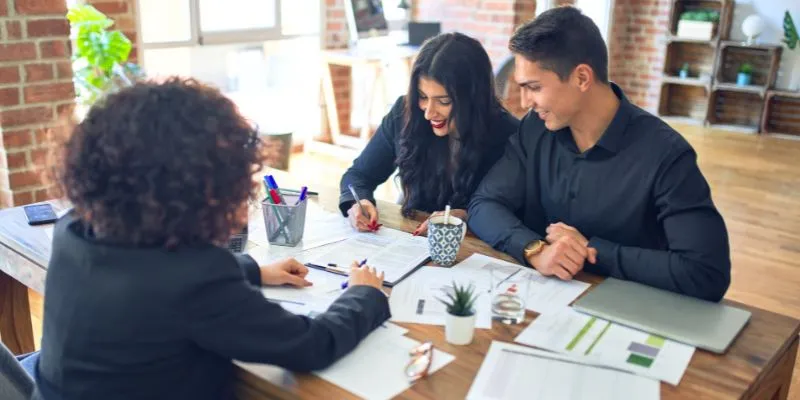 Navigating the Loan Landscape: A Guide to Small Business Financing
Working capital is the lifeblood of any business, but it can be challenging for small business owners and entrepreneurs to get conventional financing. SBA loans were created to fill that gap. Contrary to popular belief, SBA loans aren't just for start-ups or businesses that get turned down for conventional loans. SBA loans offer a variety of benefits, such as more flexible lending terms, and they can be a gateway to obtaining conventional financing in the future. In this article, we'll explain everything you need to know about SBA loans and how to apply for one.
Small Business Loan Application Requirements
The core requirements for 7(a) and 504 loan programs are laid out in the SBA's SOP. To be eligible for an SBA loan, applicants must meet these requirements all through the application process, from the time of application to loan closing and disbursement. Below is a list of the core requirements:
Must be an operating business, organized for profit
Located in the U.S. and primarily operating in the U.S.
Pay taxes to the U.S.
Purchase only American-made equipment and products with SBA loan funds (to the extent possible)
Must demonstrate an inability to obtain the same amount of financing on reasonable terms from non-federal, non-state, or non-local government sources.
In addition to these core requirements, you should also consider the following:
Collateral and personal guaranties
SBA loans must be guaranteed by at least one individual or entity. Business owners with a 20% or more ownership stake in the applicant business must provide a full personal guaranty.
Owner's credit score and financial history
As mentioned above, SBA loans often require a personal guarantee from the owner(s). As such, your personal finances are interwoven with your business's. Businesses applying for an SBA loan must provide a personal financial statement from all individuals guaranteeing the loan.
You may also need to give permission for your SBA lender to check your credit score and history. If requested, you'll also need to provide your personal tax returns from the past three years.
Business plan and financial projections
Small businesses applying for an SBA loan may want to have a business plan (for start-ups they are required) with information about their target market, competition, marketing strategies, and a clear understanding of how the loan will be used to help the business grow. If you don't already have one, you can get free help writing a business plan at one of the SBA's Small Business Development Centers–find your nearest one in Vermont or New Hampshire here.
You may also need to prepare financial projections for at least the next two years, as well as provide business tax returns from the past three years. Sole proprietors can provide their Schedule C.
So, what are SBA lenders looking for in your business plan and financial documents?
Strong and steady cash flow that will cover your debt
Demonstrated good management
Insurance Requirements
As applicable, the following insurance policies may be required:
Hazard insurance on all assets pledged as collateral
Marine insurance on any vessels
Flood insurance
Life insurance for the principal(s) of the business
Product liability insurance
Dram shop/host liquor liability insurance
Disability insurance
Workers' comp
Malpractice insurance

Common Mistakes to Avoid in Small Business Loan Applications
When applying for an SBA loan, it's important to take your time and make sure all the information you provide is correct. Providing incomplete or inaccurate information on the loan application can result in the loan being denied or delayed. Union Bank has been one of the SBA's Preferred Lenders since 1987, so we can help you through the application process.
Another common mistake is not to address potential roadblocks. Business owners should address any potential roadblocks and provide an explanation in the loan application.
Documentation Needed for Small Business Loan Applications
If you're wondering how to prepare for a small business loan application, one of the best things you can do is get your documents organized before you start the application. This will help the process go as smoothly and swiftly as possible. Some of these have been mentioned in previous sections, but here's a helpful list for your convenience:
Personal and business tax returns
Financial statements and balance sheets
Business plan and financial projections
Government-issued photo ID and proof of business registration
Articles of Incorporation or Organization
Corporate bylaws and any amendments
Partnership Agreements
Association Bylaws

Small business loan application timelines
SBA Preferred Lenders like Union Bank can work through the application process quickly. However, small business loan application timelines will vary depending on the type of small business loan you're applying for and the complexity of your business and supporting documents. On average, SBA loans take about 45-75 days to close. The more prepared and organized you are before you begin, the faster it will go. If you have questions about your SBA loan timeline, you can contact the Union Bank business lending team anytime during the application process.
The Steps of the Small Business Loan Process
Follow this step-by-step guide to small business loan applications so you know what to expect.
1) Complete the SBA loan application.
As mentioned earlier, it's very important to fill out the application completely and accurately. Errors or missing information will delay the process.
2) Your application gets processed
We will reach out to you if we need any additional information or documentation to process your SBA application.
3) Underwriting
In this stage of the process, we will verify the information on your application, such as income, assets, debt, and other details about your business and/or your personal financial situation.
4) Closing and disbursement
Once you close on your loan, the funds will be disbursed and you can get to work growing and expanding your business.
Resources for Small Business Owners in Vermont and New Hampshire
Union Bank is proud to be part of a great network of resources for small business owners in Vermont and New Hampshire. While we offer a range of financial products and services designed specifically for small businesses, we recognize that our customers may have other needs as well. That's why we're pleased to highlight some additional organizations that can help entrepreneurs succeed. By taking advantage of these resources in combination with Union Bank's offerings, small business owners in the region can maximize their chances for success.
Apply for an SBA loan in Vermont or New Hampshire!
Don't miss out on the opportunity to grow your small business. Use our article as a guide and start the loan application process today with Union Bank. With locations in Vermont and New Hampshire, our dedicated team is ready to provide you with personalized assistance and support your financial goals. Contact the Commercial Lending Team at Union Bank to learn more about our SBA loan options. Looking for additional resources for small business owners? Check out our recent article on "Resources For NH Women-Owned Businesses."